Attend our intensive two-day Boot Camp and beef up your presentation skills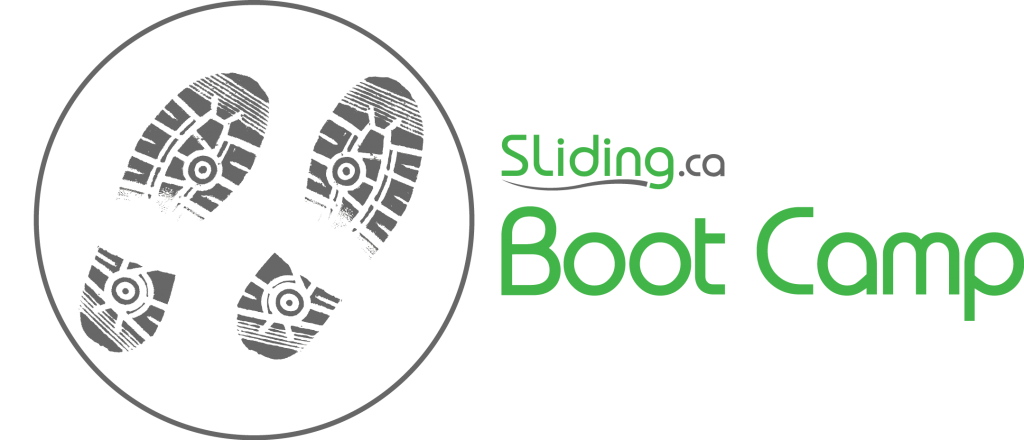 The old adage "perfect practice prevents poor performance" is especially applicable when you're trying to improve your presentation skills. If you want to look and sound more natural you have to know your presentation inside out.
At our two-day "Presentation Skills Boot Camp" you will improve your performance… by doing, and without having to go through extensive memory workouts. Join us for two full days of hands-on exercises that will catapult your presentation skills to a new level.
"I learned a lot by attending your Perfect Presentations Boot Camp. […]  I'm actually looking forward to my next presentation, something I never would have said before taking this course, and the opportunity to use what I learned."

Yesmina Estevez –  Public Mobile, Sales & Marketing
Practice your presentation skills by creating your own presentation
Do you have an idea for a presentation that you've been keeping on ice due to lack of "presentation skills" confidence? Move past this hurdle once and for all by committing two days to your professional development and learning state-of-the-art preparation and presentation skills.
Bring your idea with you; whatever stage it's at, you can transform it into an exceptional presentation.  We'll be there to guide you every step of the way. You will see your idea evolve into an effective presentation and leave confident in the knowledge that you'll be able to use those same presentation skills to amaze your audience each and every time you take the podium.
Broaden your production and presentation skills through discussion
Alternatively, you may wish to practice your presentation skills by choosing a presentation from your current repertoire. Bring your presentation to this Two Day Boot Camp workshop and we'll help you to transform it into a smooth, seamless showpiece.
You'll practice valuable professional presentation skills as well as observe the presentation skills demonstrated by other workshop participants; and, as the creative decisions come up during the preparation phase, your questions will be answered, on the spot.
Most importantly, your presentation skills training will include practicing in front of a live audience. You'll not only gain a broader perspective through audience feedback, you'll gain from seeing the creative directions of your co-participants and sharing perspectives in a positive, collaborative environment.
Develop your presentation skills through several learning modalities
In this workshop you'll develop your presentation skills through a variety of learning modalities.  Whether your learning preference is visual, auditory or kinesthetic, it's all here for you.
Nothing beats guided, practical experience for learning new presentation skills and nothing permanently anchors your newly found knowledge like putting those strategies into practice when you sit down to plan your next presentation. As a participant in our Two Day Boot Camp Program you'll receive, free of charge, our exclusive Presentation Skills Workbook to use as a handy reference manual as well as a step-by-step guide to follow whenever you prepare a presentation.
After attending this Two Day Boot Camp Program you will know how to:
Accelerate the process of brainstorming and achieve fast, productive results.
Compare various types of presentation structures and learn to select the best fit for your topic, and for your audience.
Formulate a theme with a matching design that evokes the emotions you wish your audience to resonate with.
You will notice immediate results and gain exponential returns with each of the presentation skills you learn. In no time at all these will become positive habits and you'll have recouped, many times over, your investment in time and money.
By now you may be asking yourself… "Is it really possible to learn all of these presentation skills in a full-immersion Two Day Boot Camp Program?" You bet!
For bookings or more information please contact us at: info@Sliding.ca