Sliding.ca helped me to structure and deliver my message in a way that was more easily understood by my audience. I got lots of positive feedback from attendees who were happy they left my presentation with actionable steps they could implement right away. As a speaker, it's very rewarding to hear that the audience really felt they received something of value from your talk. Thank you Patrick and Gerardo!
Alexis Allen, FileMaker Pro UI & UX Designer
Patrick and Gerardo taught me how to confidently and naturally converse with a group of individuals rather than stiffly present to an audience.  What a difference… for me and the listeners!  I would recommend Sliding.ca to anyone looking to create and deliver an impactful presentation.
Larry Bates, Financial guru, author and blogger
I'm a professional actor and a corporate presentations coach…  I was so impressed by what Patrick, Carlos, and Gerardo did and what they presented, the clarity with which they presented, and the unique way they use visual presentation to help you communicate your message.  Never does the slide become a distraction; it's always there as a support, a powerful dramatic support, to whatever message you're trying to communicate…  If you are serious about making a great impression when you do presentations you deserve to find out what the men at Sliding.ca can offer you….  My name is Louis Di Bianco and I am so happy to be able to endorse some, very, very professional work.  Sliding rocks!
(Click here to see Mr. Di Bianco's video testimonial)
Louis Di Bianco, Professional Actor

The Perfect Presentations seminar proved to be incredibly helpful. The learning provided us with the necessary skills to transmit our ideas to a wide array of audiences, in an effective and organized fashion. I highly recommend this seminar to those organizations that seek to become more strategic in their communication with their internal and external customers.
Danny Antezana, Senior Supply Chain Manager – Latin America & Canada at Baxter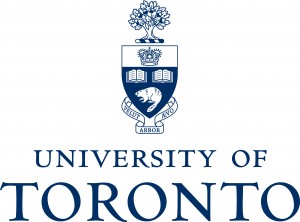 Knowledgeable, precise, and with an obvious passion for helping others learn, Gerardo is a true professional. Gerardo's enthusiasm for creating world class presentations is inspiring. With an engaging, respectful, and humorous style of teaching, Gerardo keeps learners focussed on the essence of the message. Workshop participants rate Gerardo as excellent!
Cate Walker-Hammond, Manager, Leadership Development at University of Toronto, ODLC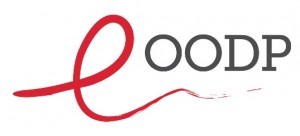 "I got in touch with Patrick and Gerardo with less than 2 weeks to go before I was to deliver a presentation to an audience of about 75 people… They took a 2-hour presentation on a fairly dry topic and made it relevant and interesting for all of the participants in the audience… truly, they knocked it out of the park… I can't say enough about how much they helped me and what a difference they made. I will definitely be using their services again! "
Wendy Pinder, Program Administrator
Ontario Organizational Development Program – Toronto
"I have always been successful but never to the extent that I desired.  I hired Gerardo and Patrick to coach me in setting up my next corporate presentation.  WOW was I impressed!  Sliding.ca offers full end-to-end services to prepare a communication package that will remain memorable and the springboard for unexpected professional opportunities.
I could go on and on… but let me end with that I was never so well prepared and excited to go outside of my comfort zone… with unprecedented benefits."
Danièle Thibodeau, PhD, PMP
Principal Consultant, Business Excellence, Apotex Inc.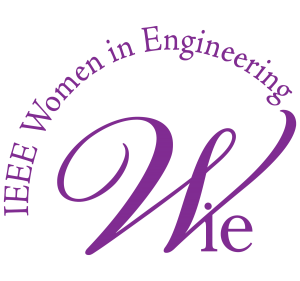 The "Perfect Presentations Seminar" by Sliding.ca was a great training seminar on how to make precise, clear, and effective power point slides and also deliver them in an impactful and engaging fashion.  Gerardo is very knowledgeable and experienced in the field and creates a fun and interactive coaching environment.  Participants were very happy with the results of the seminar.  I highly recommend this training session for anyone who is trying to enhance their presentations skills.
Talieh Tabatabaei – Chair of IEEE Toronto Women in Engineering group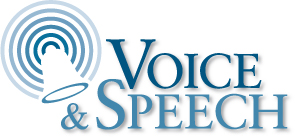 In June of 2013, the team at Sliding.ca appeared as guest instructors for my monthly presentation master class.  Of course, it's always a priority to have guest instructors that walk the talk and show themselves to be master presenters.  Sliding.ca knocked it out of the park.  Their presentation was exemplary, their coaching demonstrated a high level of expertise and they were a big hit with the audience.  I would invite them back in a second, and recommend their work without reservation.
Jay Miller, Voice & Speech – President
"I was impressed by the presentation I recently attended with Sliding.ca. It was delivered by Gerardo and showed a mastery of presenting effectively with traditional presentation software such as PowerPoint.  Gerardo's delivery is refreshing; his know-how allows the audience to memorize new concepts effectively.  My professional career will definitely benefit from what I learned during that seminar.  Sliding.ca offers an innovative approach to making presentations more impactful.  I would highly recommend Sliding.ca to any organization looking to develop their employees' presentation skills."
Franck Lasry, Client Relationship Executive, Sun Life Financial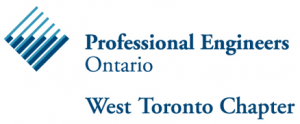 Sliding.ca gave a presentation on the topic of "Powerful Presentation for Engineers and other Professionals" to a full audience at a meeting at the University of Toronto that was organized by the West Toronto Chapter of the Professional Engineers of Ontario.  The presentation went well beyond my expectations and helped to show our members how to become competent presenters and communicators.  Many thanks!
Jim Chisholm, P. Eng., Chair – Professional Engineers of Ontario, West Toronto Chapter

The CPMP was very lucky to have Sliding.ca present a workshop for us on the creation, design and delivery of effective slide presentations.  The presenters were extremely knowledgeable and the information they shared with us was professional, entertaining, informative and very well received by our membership.  I would recommend Sliding.ca to anyone who needs to improve their presentation skills, and I wouldn't hesitate to invite them back to the CPMP.
Tracy Duan, President of Chinese Project Management Professional of Canada 

I learned from Carlos how to engage my audiences' interest with any PowerPoint presentation and leave them asking for more information on my products (Pull-Marketing), rather than boring them with too much information on too many slides.  I recommend Carlos and his team to anyone who needs to get the edge in presenting in front of professional decision makers.
Moritz Ostwald, Peak Performance Coach & Author – Frankfurt, Germany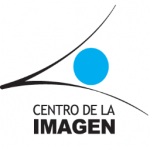 The assistance Sliding.ca provided us in our procurement of funds for our educational program has been fundamental, to say the least.  As we approached global financial institutions, such as JPMorgan, the development of a strong and clear message, accompanied by supporting points and an effective strategy was vital.  This would have been very difficult for us without the help of the extraordinary team at Sliding.ca
Maria Clara Gaviria, President – Centro de la Imagen Foundation, Dominican Republic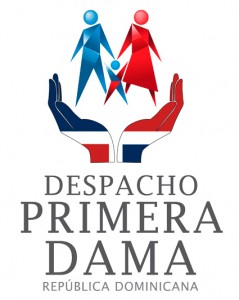 The fantastic template that Sliding.ca created for the "De Corazón a Corazón" program has been of immense help in communicating the results of our program to the office of the first Lady of the Dominican Republic.  Their efforts made it possible for us to clearly and effectively show our progress towards the goal of supporting disadvantage pregnant teenagers.  The team at Sliding.ca was a great help in translating our vision into an effective presentation that I can use again and again.  Special thanks to Gerardo Suárez del Real for his patience and dedication.
Maria Mercedes Concepcion, Project Manager, Office of the First Lady, Dominican Republic.

We were thrilled with the slide show that Sliding prepared for our fundraising Yogathon for Unity. They were enthusiastic and listened attentively to the message we were trying to communicate. This made for a great slide show that really captured what our organization, O.N.E. Only Now Exists, and our fundraiser yogathon are all about.
The guys at Sliding.ca created a brilliant presentation for our Toastmasters Open House. They took my content and developed a visual presentation that not only helped me to keep on my points but also helped the audience to follow the logical path of my presentations. Audience feedback showed that the audience was engaged and retained the information. We had many people contact us for more information and had many people join us as members.
Carol Donahue, PMP, DTM – Senior Project Manager at Prinova 
It is an amazing lesson!  I applied all the tips in my last presentation, and it did the trick!  Highly recommend it!
Maya Bogatskaya, EIT, AutoCAD Drafter
After utilizing the services of Gerardo from Sliding.ca, I was able to impress a new client with a fresh, & creative presentation, using slide presentation design in a way that didn't over-burden viewers with "too much information". The feedback I received indicated that the suggested presentation design elements added to my presentation and enhanced it without it being the entire focus of what I was aiming to communicate.  I highly recommend the services of Sliding.ca to anyone who desires to make a lasting and memorable impression.
Vicky Moskowitz, DTM, District Governor at Toastmasters District 60
The Bootcamp was an amazing experience for me!  The opportunity to bring a case to life by following the steps of the sliding method was enlightening, I now have a process that get me focus before I start building anything.  I also got a lot of value by understanding the difference between creating a document versus creating a slide presentation, and great tips on how I can make my audience the center of my delivery.  I highly recommend this product.  Every piece of information I learned had a purpose and the manual is such a great reference that I started applying those concepts the very next day.  Kudos to the team, and the instruction was great at make us feel relax.
Carolina Almonte,  Scotiabank – Manager Learning & Development Core Programs.
Thanks a lot for great show. This is by far the best presentation in the PEO series.  I am literally inspired by your ideas and I am looking forward to improve my presentations.
Mike Gutfraind, P.Eng. – President at MMS Engineering Inc.
Hi Patrick: I just wanted to send you a quick note on how well the presentation was put together the other night.  Your presentation was clear and concise.  Connecting the slide show with presentation style is so very important when in front of an audience.  Anyone who will ever have to stand in front of people at some point in their career or life can use the help of Sliding.ca.  I will be using your services over the next few years to improve, understand and sharpen my performance. I highly recommend your services.
Sincerely, Scott Young
Working with Sliding.ca not only gave me the confidence to deliver an effective research presentation at Yale University, but they also taught me how to approach colleagues, network and engage in meaningful discussion. Sliding.ca allowed me to focus and organize my work in order to create an impactful message for my audience. They were incredibly supportive throughout the entire process and I'm looking forward to working with them again!
Elsa Dinsdale, Research Fellow at The Hospital for Sick Children
I received extraordinary coaching from the Sliding team in preparation for a major presentation I recently delivered at a conference in Cleveland. In fact, they changed my whole method for preparing and presenting to a large public audience. They coached me to change my tried and true "safe" style of preparation to the SLIDING method that resulted in a dynamic presentation—exciting and light-years ahead of traditional methods.  I felt like I had joined the 21st Century of presenters.  The response from my audience was instant and sustained.  They loved it, and they really got my message. I'll never go back!
Karen Lynn, English Language Coach and Trainer
I just wanted to write to let you know that I gave my first presentation in front of large audience here at the new job.  I have received considerable positive feedback from many different people, and I attribute this entirely to both my Toastmaster's training and what I learned from the Sliding workshops of yours which I attended.
I just wanted to write to say thanks, as your presentation style has so greatly influenced me and it is remarkable to see how all the principles you espouse are so impactful.
Myles Harrison, Associate at SapientNitro
Thank you to the input of Sliding. My journey started with the Sliding Boot Camp and has culminated in my recent victory in Toastmasters table Topics District 60 Competition.  I have used the SLIDING technique in my work but honestly the insights from the sliding team took my Humorous Speech to a new level by the addition of little words, phrases and ideas at key moments without altering my own style.  Toastmasters may have given me the mechanics of good public speaking practices. My audiences enjoyed my speeches but something was miss.  Now, based the insights from the Sliding.ca team, I was able to take my impromptu skills to the winning stage and a ended up with a standing ovation from an audience who more than just enjoyed my speech!  I would recommend Sliding.ca for their coaching skills to anyone who wants that edge to be the best they can be.
Louis Rogers.  Project Manager; Patheon Inc. 
Sliding helped me to organize my ideas.  The results are simply inspiring.  Today I can create an impact with slides that previously I was unaware I had the capability of.
Roman Smolak, DTM, IT sector Sales Executive
This seminar/workshop is extremely valuable for anyone who faces the ongoing challenges of creating presentations that are insightful, inspiring, and interesting for their audience.  Gerardo is an excellent facilitator and delivers valuable information.  Even if you think you know everything there is to know about presentation design, I bet you will learn something new.  Well worth the time and financial investment!  Two thumbs up!
Michelle Warren, President at MW Research & Consulting
Special Delivery is a complete 3-D look at presenting – Software (Design), Hardware (Equipment), and Art (Speaking Skills). In my mind, the best lesson of all was to not "settle". Don't settle for the templates that PowerPoint wants to provide. Master your equipment – don't just connect cables and switch on the projector. Don't settle for a good presentation when you can use a myriad of techniques to be special to your audience. Don't forget to take your manual home. It's valuable.
Bruce Bullock, Training Specialist at Advanced Utility Systems.
Gerardo's knowledge, passion, commitment make him a true professional. He keeps learners engage during workshops. His technical, organizational skills and sense of humour made the Sliding Boot Camp a great learning experience. Gerardo and the Sliding team teach you the necessary skills to succeed in preparing and delivering presentations. They met and exceeded my expectations. I highly recommend Gerardo and the Sliding team.
Carmen Cordova Flores, PMP, Scotia Bank – Manager, Retail Mid-Market Segment
I learned a lot by attending your Perfect Presentations Boot Camp.  The lessons were well paced and presented and the exercises really helped to reinforce everything we were taught. I'm actually looking forward to my next presentation, something I never would have said before taking this course, and the opportunity to use what I learned.  I would recommend Sliding.ca courses to anyone hoping to improve their presentation skills.
Yesmina Estevez –  Public Mobile, Sales & Marketing
I am amazed at what I have learned in such a short period of time attending workshops provided by Sliding.ca! I am a better presenter! I use PowerPoint, charts and graphics as tools to get my ideas across professionally. I can't wait for the next set of workshops!  The environment and the students that attend these workshops are high energy, eager to learn, and produce presentations they can be proud to present!
Elton Brown , Lieutenant Governor of  Marketing at Toastmasters District 60 
I highly recommend this workshop for anyone who has to present data as part of their job. The session was filled with excellent information and I already feel a lot more confident when I present at work. Thank you for a really enjoyable experience.
Carolina Almonte,  Scotiabank – Manager Learning & Development Core Programs.