Never lose target with an effective message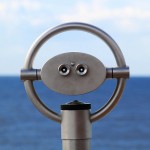 One can never stress enough how critical a clear, concise, and compelling main message is to the success of your presentations.  In this article, I'll share with you what a main message is, why it is important and, finally, how to construct an effective main message so that your audience will remember it and make it a success.
What is a main message?
It is a well-known fact that most people only remember a fraction of what you, or any other presenter, convey in a presentation.  Therefore, it is crucial to make every effort to ensure that your audience walks away with the most important message from your presentation… your main message.  The rest they can learn later from your handout.
A main message is a short sentence of no more than 15 words that describes the core of your presentation.  It is the message you need your audience to take away if they're only going to remember one thing.  It has to be clear, concise and, preferably, compelling.
Why is a strong main message important to the success of your presentation?
Every time you create a presentation or speech you are faced with the challenge of deciding what information to leave in or out of your presentation.
A strong main message will act as a filter or firewall to guard the content of your presentation; this makes the process of selecting the content for your presentation much easier and much more effective.
In fact, the first test of a good main message is to gauge how easy it is for you to decide what to leave in or what to take out of your presentation; if you find yourself doubting whether a specific idea belongs in your presentation it means your main message is not robust enough. When that happens I strongly recommend you to go back to the drawing board and fine-tune your main message.
So, a clear and concise main message will help you to:
Ensure that your audience will remember your idea, product, solution, information, et cetera.
Greatly simplify the selection process for ideas and supporting points within your presentation or speech.
How to create a strong main message?
After years of helping our customers to craft effective main messages I find that it is easiest to imagine the following scenario: You are about to deliver your presentation when you find that a key member of your audience has to leave. While leaving the room, he or she says you, "before I live you have 10 seconds to tell me the one thing that is the keystone of your presentation today."  You have to be razor sharp and your message has to be razor sharp.
To create a clear message, use simple and explicit words.  To create a concise message, say only one thing, no more.  To create a compelling message, talk to your audience's needs, dreams and pains.
Is the main message the same as the foundational phrase?
It is common to mistake both terms, but they are not necessarily the same.  A foundational phrase is a saying that you will repeat several times through your presentation to help your audience remember your main message —not specifically to filter the information you're presenting.  The main message is a filter; a foundational phrase is a mnemonic tool.
Having said that; if your main message is compelling, catchy and sticky, as a foundational phrase should be, you could use it as such.
In conclusion
A clear, concise and compelling main message is the first, and probably, the most important step in the creation of a presentation or speech.  It takes time to create a short phrase that will contain the core of your presentation (with our coaching clients, it can often take between one to two hours of intensive work), but is time well spent.
So, if you don't have a strong main message, stop, don't go any further in the process of creating your presentation. The chances are very high that you will just be wasting your time.
Cheers, Gerardo.