Deliver memorable, motivating and
effective presentations…
each and every time you stand before an audience.
From defining a clear and powerful message, to structuring your game plan, to designing the look, the best way to create effective presentations is to keep them simple and concise.
At Sliding.ca we keep simplicity in mind throughout the entire process. The end result is a seemingly effortless delivery by you and a greater acceptance of your message by your audience. Our goal is to help you to create effective presentations that inspire your audience to adopt your ideas and embrace your message…. each and every time.
"It is an amazing lesson!  I applied all the tips in my last presentation, and it did the trick!  Highly recommend it!"

Maya Bogatskaya, EIT, AutoCAD Drafter
At Sliding.ca we will teach you how to create professional, entertaining, effective presentations that will help you to achieve your goals and get the results you want in a variety of ways: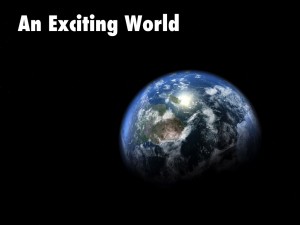 Not everyone has the time to prepare their own slide presentation. At Sliding.ca we can design your slide presentation for you. Utilizing the Sliding.ca method we can create effective presentations that will help you to reach your audience and inspire them to embrace your message.
Whether you are in need of help for a specific occasion, or you want to improve your skills so that you can consistently deliver effective presentations Sliding.ca can help you. We can work with you on a one to one basis, assessing your skill level and focusing on the areas you need to improve in order to become a first class presenter.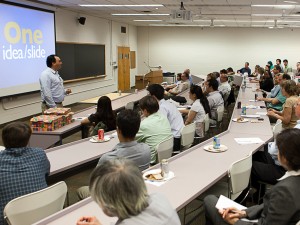 Sliding.ca offers a series of Workshops providing you with all the information and practice you'll need to become a first-rate presenter.  With clear, precise directions on how to create effective presentations you'll come away knowing what a 21st Century audience expects. In no time at all, you'll be generating cohesive, compelling, and entertaining presentations. In today's business environment, the ability to effectively communicate your message is a pathway to success.
Contact us with no obligation. We look forward to discussing your needs with you and assessing how we can be of assistance to you. info@sliding.ca